Why does FCS Express appear frozen when I create a gate?
If your Mac computer is connected to two screens (a laptop screen and an external monitor or a desktop computer and two monitors), you may notice that the Create a Gate window is not visible.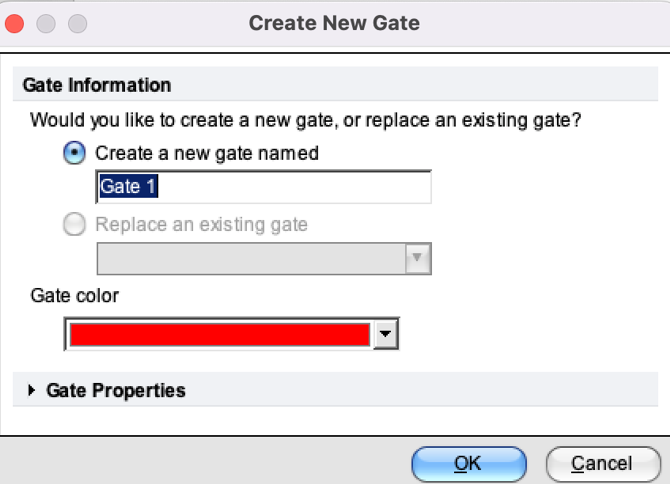 If your screens are set to have separate spaces, the Create a Gate window may be located off of the screen and may not be visible.
To resolve this, you may set your screens to share the same space. To do this, please follow the steps below.
When you launch FCS Express you may see the message below about Separate Spaces. It is OK to click Continue.