How can I extend my FCS Express Demo?
If 30 days was not enough to evaluate all the features of FCS Express, we will be glad to extend your demo.
To receive an extension, please send us an email at support@denovosoftware.com requesting an extension to your trial.
Once you receive a reply email stating that your extension has been granted, please follow the links below for step-by-step instructions on how to obtain your extension.
*Please note that an active internet connection is required to authenticate and use the demonstration version of FCS Express during the 30-day evaluation period.
Your FCS Express Trial Has Expired
There are 2 ways to extend your demo if it has already expired:
Automatically Online, or,
Manually, using a configuration file that was manually provided to you.
Expand the appropriate section for you and follow the instructions contained within the section.
When FCS Express is launched, you will be prompted with a message that states that your FCS Express demo has expired.
The message will ask what you want to do.
 Select the first option to Check to see if my demo has been extended and then click Next.
If your demo has been extended, you will see a confirmation with the new expiration date.
After confirmation of the extension, click Continue.  You can continue logging into De Novo Software account to retrieve an updated copy of the configuration file, or, you can simply quit the wizard to start using FCS Express.
If you received an new configuration file via email or some other similar method, and this file has a new expiration date:
Save the new configuration file to location from which the file can be easily retrieve, such as your Desktop.
Select the third option to Select a configuration file I already received.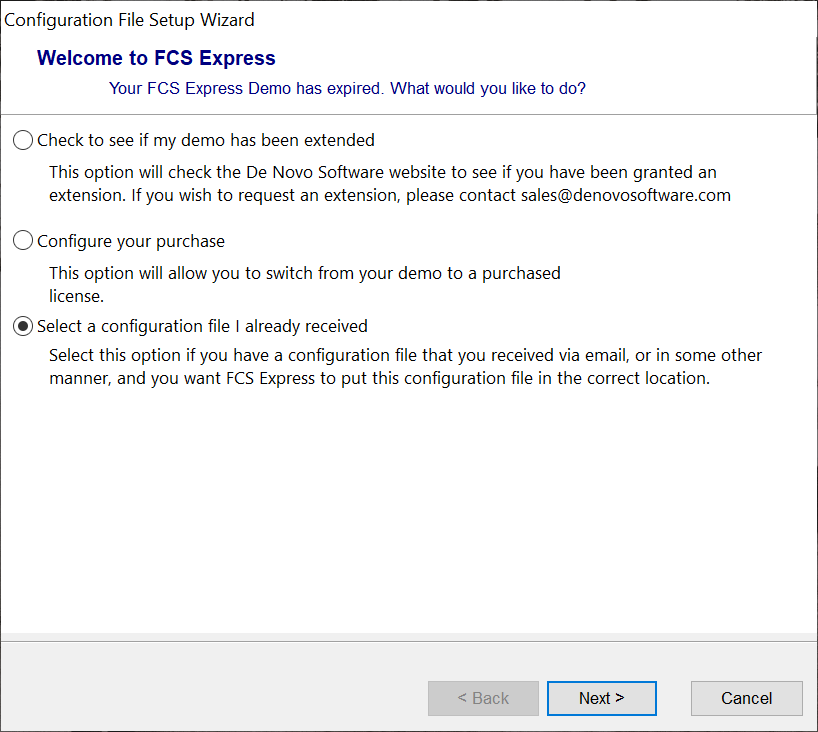 3. Click the folder icon to browse to the new configuration file.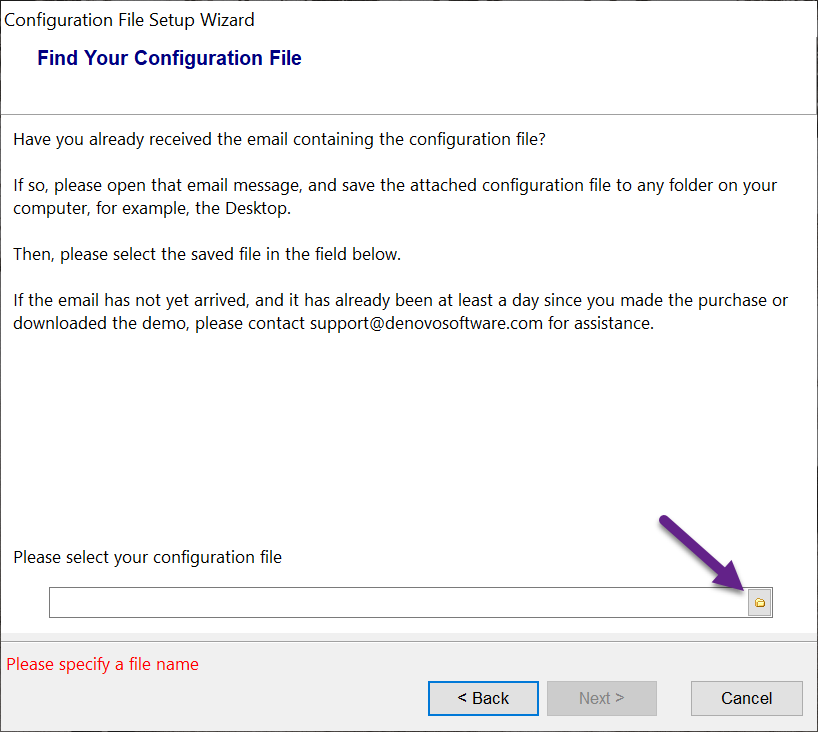 4. Select the file, then click Next.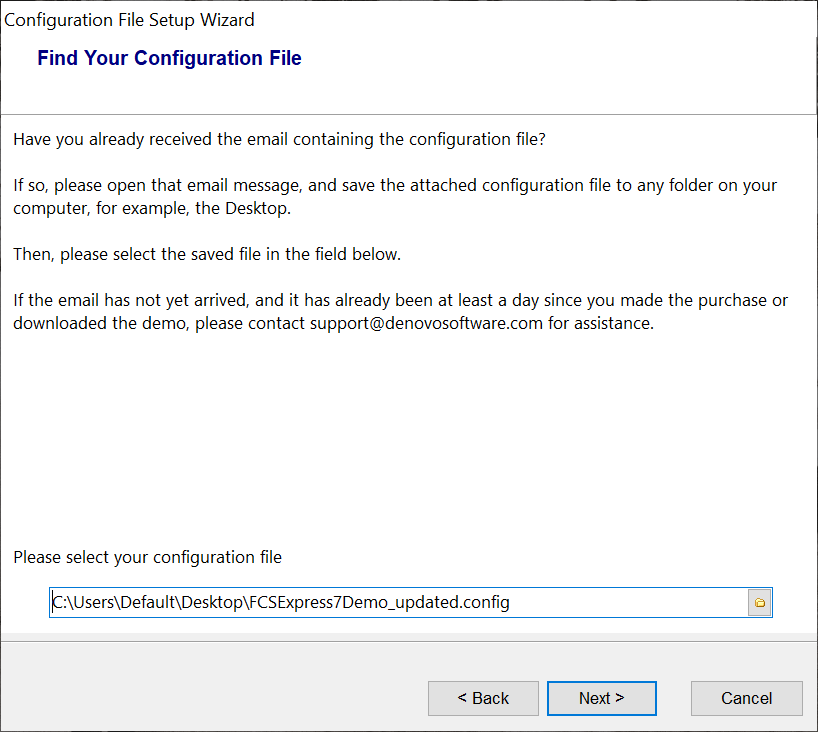 5. Click Finish.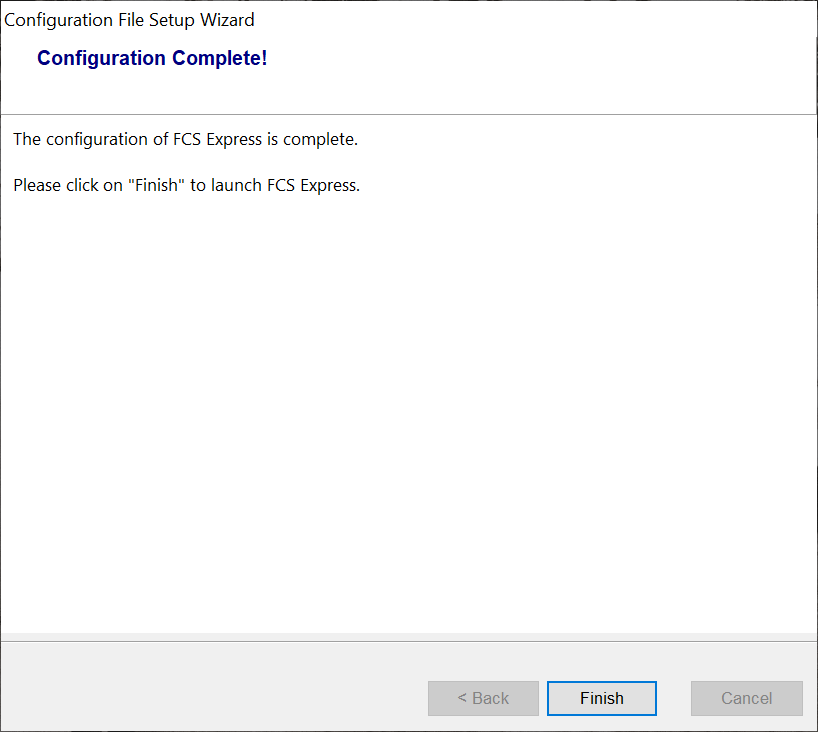 Your FCS Express Trial Is About To Expire
If your trial has not yet expired, please follow the steps listed within the section below.
When FCS Express starts up, it will detect that your configuration file is present.  If a configuration file is about to expire, FCS Express will prompt you of this status.  Click Continue.
From File > System, select Configure your purchase.
The next screen provides a summary of your trial version, including when the trial will expire.  Click Next.
Enter your De Novo Software account login credentials, then click Next.
Select the demo that has been extended and click Next.
FCS Express has finished copying the configuration file.  Click Finish to obtain your new extension and to continue using FCS Express.