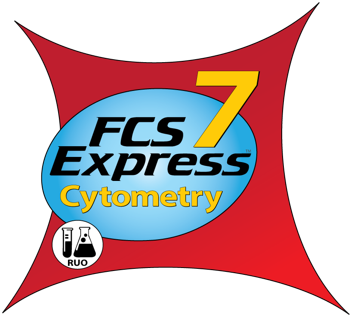 If you've ever had to use multiple programs to analyze your flow cytometry data because your flow cytometry software didn't have the specific type of analysis you needed, had to copy and paste tables of data into a more user-friendly software just to get your data into a visual format that looked good and was comprehensible, needed to re-analyze a big data set just because you needed to change the shape of a few gates, or had to manage your data across multiple software packages like Microsoft Excel™ or Adobe™, and others because you couldn't get everything you needed in one place…
We feel for you, and we get it. That's why we made FCS Express 7.
Want to learn FCS Express? You've Already Started.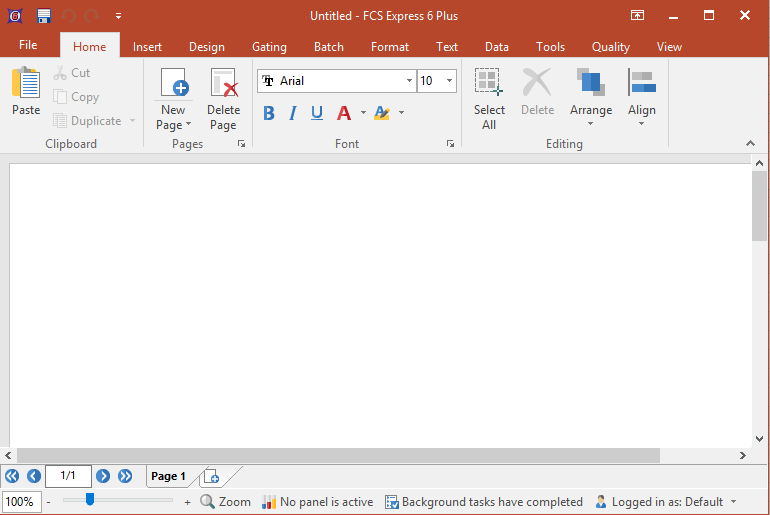 Know how to use Microsoft Powerpoint™? How about Excel?
Learning how to use flow cytometry software should not be an impediment to getting results from your data. FCS Express is designed to look, feel, and work like many familiar Microsoft Office™ programs so you are already half way to being an expert with the software before you even get started.  You'll already know the organization, icons, shortcuts, functions, and workflow you need to get your data analyzed, statistics organized, and create the visual you need to tell your data's story.
Integrated Spreadsheets Make Analysis Easy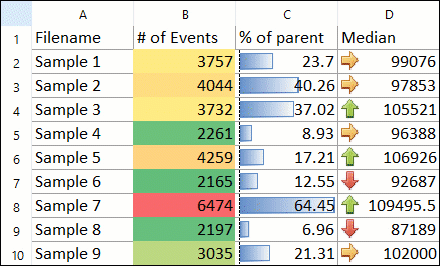 Imagine having the power of Excel with results linked directly to your gates. Flow cytometry data analysis rarely ends with plots and raw statistics so you probably spend a lot of time copy and pasting from your current analysis package to Excel and other charting software to generate your final result. Then what happens when you need to change a gate? You have to do it all over again. Spreadsheets can be accessed directly in your analysis in FCS Express and linked up to your gates and data files. As gates move and data changes, so do your spreadsheets in real time. Say good bye to copy and paste and hello to results!
Flexibility to Analyze Where You Need To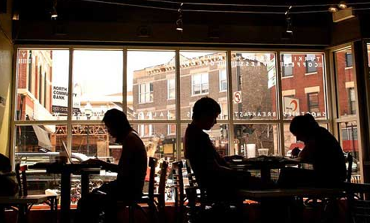 At De Novo Software we know flow cytometry data analysis is not always performed on the same computer, in the same lab, or even the same country. FCS Express licenses are flexible and portable so you can get analysis done when and where you need to. FCS Express does not require a physical dongle nor is it "locked" to a specific computer or MAC address. Simply use FCS Express on as many computers you would like, Mac or PC, or both!
Compare Across Samples with Ease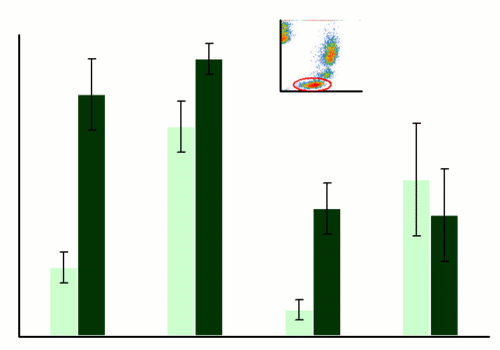 FCS Express provides integrated tools to help compare between flow cytometry samples with ease. With FCS Express there is no need to copy and paste into multiple programs to get the job done. FCS Express offers integrated spreadsheets that allow you to create Bar Charts, Pie Charts, Regression Analysis, and Trend Lines along with just about every formula function offered by Excel. Additionally as you change data files or adjust gates, results will update immediately.
All of the powerful features you need in one software package designed to get results
Explore all of the easy to use features in FCS Express below.
"FCS Express has revolutionized the way we think about data analysis. Not only are ALL the analysis tools available at your fingertips, the ability to work in a "Microsoft-like" environment makes the whole process intuitive and a great time savings. Our users have shared the same level of enthusiasm about our decision to switch to FCS Express for all our data analysis needs."
Joanne Lannigan Ph.D.
Director, Flow Cytometry Core
University of Virginia 
School of Medicine
"FCS Express is the most intuitive, flexible, and comprehensive flow cytometry software we have ever used. The company is extremely responsive and supportive with helping us to accomplish very complex analyses and make sure the software is meeting our clinical laboratory needs. We have gone through several instrument and LIS transitions over the past 10 years and have been able to rely on the software to help alleviate the pain of those changes. We would highly recommend this for any flow lab!"
Carrie Gifford
Business Manager, Cancer & Blood Diseases Institute
Clinical Laboratories

"FCS express is a much better program than my good old go to Flow Jo.  The support is amazing, as typically taken care of immediately, and honestly 24 hours is the typical.  Flow Jo has great webinars, but FCS Express has a bunch of webinars as well, and again cannot beat the technical support.  So glad I was put into a position where I needed to leave my traditional go to [FlowJo], as FCS express has won me over.  Still new so may still have questions but love it so far."
Karen F. Underwood, MS
Research Lead Specialist
University of Maryland Greenebaum Comprehensive Cancer Center Flow Cytometry Services

"I am a big fan of FCS Express, it's the first tool I used to analyze flow data and I absolutely love it! Thank you for building that wonderful tool! It helped me get my Masters and also get 6 papers published"
Abhijith Segu SCYM(ASCP)
Senior Research Associate
R&D 
Bioqual
"We have been offering FCS Express to our shared resource lab users since 2017. Thanks to the excellent support provided by De Novo Software, we have had a steady increase in users adopting this platform. De Novo Software is ready with classes, phone and online support and fits in well with the research services environment. Our users particularly like the user friendly interface!"
Jonni S. Moore Ph.D.
Professor and Faculty Director
Abramson Cancer Center Flow Cytometry and Cell Sorting Shared Resource
Perelman School of Medicine at University of Pennsylvania
"FCS Express from De Novo Software is an excellent software suite to facilitate researchers in their varying experimental complexities for flow and image cytometry.  The functionality and stability of the software combined with excellent and timely support has made it an important tool for research cytometry at TSRI"
Alan Saluk
Sr Scientific Director, Flow Cytometry
The Scripps Research Institute
"The customer service, and the functionality of the software is by far the best I've seen. Unless forced to, I will never touch FlowJo again"
-Anonymous
"You guys have the best customer service of ANY product I own."
David Grier
Wake Forest School of Medicine
"My users love the interface of FCS Express and find it quick and easy to learn. We love the speed and flexibility with data analysis. As a core manager, I appreciate the support the FCS Express team provides; they are always available to help my users." 
Vanessa Scarfone
Flow Cytometry Core Manager
Stem Cell Research Center
University of California Irvine
"Our group uses a wide variety of software for data analysis and processing. We are committed to using FCS express for our flow cytometry data needs as it is the most intuitive and flexible software available. The ease in interfacing with other Windows-based software and a convenient multiuser network installations were major determinants in our decision to purchase FCS Express. My staff enjoys being able to log in and process data from any desktop computing system in our facility. Application support and accessibility to a network of FCS Express users has also been very useful in developing batch processing and production protocols. Overall, I have not experienced the ease of use and broad applicability with other flow software product."
David DiGiusto, PhD
"I have found the online support material has been really helpful to my students to extend their knowledge independently."
Terry Pinfold
Cytometry and Histology Lab Manager, University of Tasmania
"I can't say enough good things about the program and the people who work on it."
Lisa Kohli
Laboratory Technician
"My function here at Labcorp is to set up a work flow process for over 350 cases a day companywide so without a doubt I am choosing FCS Express to accomplish this. In my opinion there just isn't another software option for us. I need a user friendly package that will accommodate our current complex multicolor analysis as well as be able to expand for future growth, provide high quality reports for our clients, offer a virtual component for those customers that want to offer tech only flow or more closely interact with their patient results and the big challenge is that this has to happen in an extremely high volume reference laboratory. De Novo Software has been able to provide us with the features that we need and their technical support is extraordinary. I can't imagine a successful clinical lab without FCS Express; it is the "go-to" Clinical package."
Horacio Vall CLS, SCYM(ASCP)
Vice-President Science & Technology
Doctor of Biochemistry
Flow Cytometry Discipline Director Laboratory Corporation of America Holdings
"A major decision in our choice of software packages was dictated by how well we thought it would integrate with our report writing software (MS Word.) It is my impression that FCS Express does a better job with interfacing with other widely used software programs than the two other programs that we evaluated. It is hard to put into words, but FCS Express also seemed to have the look and feel of what I thought a "clinical" software program should be. Currently we spend excessive time in clerical tasks of transferring numerical values into our reports. In comparison with the other programs we reviewed, FCS Express seems to better suited to handle these repetitious tasks that are a big part of our clinical work and help separate this application from the needs of a "research" user. In short, the "automation" features of FCS Express seem stronger which are important to our clinical laboratory. Currently there is a labor tight market for qualified personnel in our area and we find it hard to attract technicians. Moreover it often takes years to fully train a technician. By using FCS Express anticipate shortening the training cycle by allowing our technicians more time to focus on the more demanding tasks in flow cytometry and less on clerical busy work. We are currently using DiVa, which is a great data acquisition program, but it does have serious limitations when used for routine data analysis and report generation thus leading to our decision to purchase FCS Express."
Nick Gonchoroff
Retired Associate Professor
Suny-Upstate Medical University
"The Hematopathology laboratory of the Shands Hospital at the University of Florida analyzes numerous bone marrow, blood and lymphoid tissue samples for the diagnosis of leukemia, lymphoma and related neoplastic conditions every day. We have been using BD's software for our data acquisition and analysis for many years. While adequate for acquisition, this software has several limitations regarding data analysis that recently prompted us to look for alternative programs for our clinical analytical work.   De Novo Software has provided an analysis tool that is completely optimized for clinical laboratories like ours. Within a short period of time, we created a drastically improved analysis protocol in FCS Express and it seems that every day we discover new features, such as tokens, alerts, panels, etc. that easily allow us to improve the quality of the analysis. Above all, I am extremely impressed with the excellence of the support staff that is always available to answer questions and courteously and positively responds to suggestions. In my opinion, FCS Express is one of the best programs available today for clinical flow cytometry laboratories."
Raul Braylan
Former Medical Director, Flow Cytometry Laboratory of the Shands Teaching Hospital at the University of Florida 
"I used to be in flowjo camp but I'm now totally converted to FCS express camp! Loving your software"
-Anonymous
"I am reaching out to let you know that V7 has been a great experience. My analysis time has been chopped by more than 50%. All the new features, etc, are great!"
Alberto Robert
Genetech