FCS Express and Image Cytometry
The power of flow cytometry analysis for your image cytometry data sets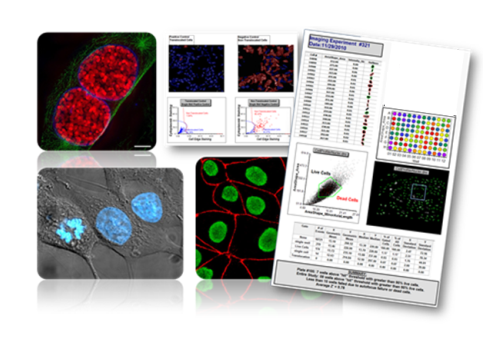 Managing your image analysis results and raw data can be a daunting task. FCS Express is a powerful data analysis and reporting package that allows you to move between your images, single cell images, and phenotypic results with ease. From single images to high content and highly multiplexed tissue sections, FCS Express has you covered with a wide variety of compatible instruments and data formats.
Flow Cytometry Analysis for Images
Research, High content screening, Digital Pathology or Histology... They all benefit from using a flow cytometry data analysis strategy for your imaging data. FCS Express brings everything you would expect in a dedicated flow analysis software directly to your imaging analysis pipeline. From plots to gates to regression analysis and high content screening, see what FCS Express can do for you!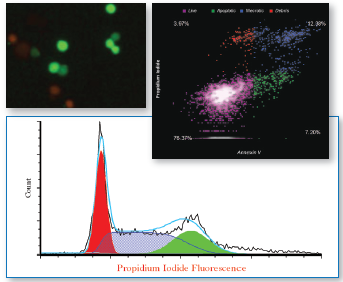 Fully Interactive Data Analysis
Move seamlessly between raw images and the events on your plots. Picture plots allow you to view your data in context while data grids provide a convenient way to display all of the raw parameter and single cell information. Both plot types make it possible to work interactively between your raw image data, populations, single cells and gates on your plots.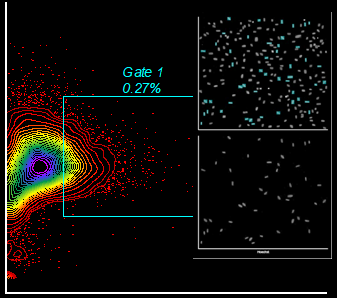 Broad compatibility for imaging systems
FCS Express is compatible with a growing list of image data file formats. CellProfiler and ImageJ allow you compatibility for free with any images while the Image Cytometry Experiment (ICE) standard format and other proprietary formats from ThermoFisher, PerkinElmer, Molecular Devices, Amnis, Chemometec, and Nexcelom are also supported with more compatibility being added all the time.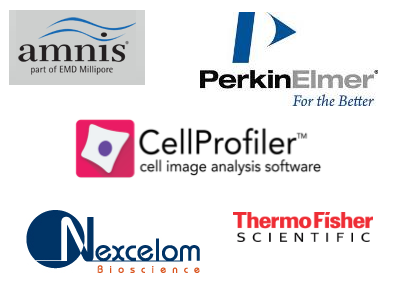 Report results easily and directly
Eliminate the redundant data processing steps you now perform in Excel or create PowerPoint presentations with a click of a button. With FCS Express, you can export your data in a variety of formats and batch process large data sets saving you time while eliminating repetitive tasks.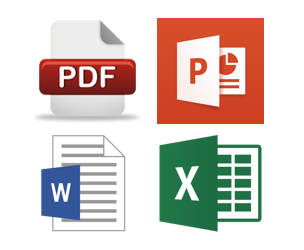 High Content? No problem.
Whether you are analyzing single images or thousands from plate based screens, FCS Express will allow you to quickly analyze, summarize, and report at the plate, population, or single cell level to quickly get the results you need.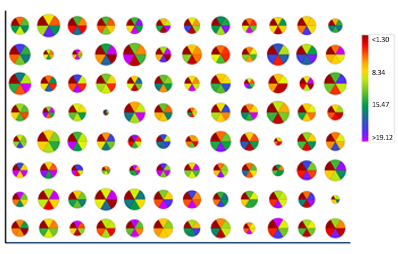 Already performing flow cytometry?
Odds are you also use image cytometry in your research. FCS Express allows you to use the same software to analyze and present your flow and imaging results side by side. FCS Express provides an analysis solution for both your Flow Cytometry and Image Cytometry data in a single package.