Virtual Spectra means the ability to take your traditional flow cytometry data and visualize it just like it was collected on a spectral flow cytometer, by converting the data to a "virtual" spectral parameter. This process works with any *.fcs data file by the addition of special keywords to the data set, or more easily via use of the Merge to Spectra pipeline step.
By converting your traditional flow data to a "Virtual" Spectra, FCS Express enables you to display your parameters as a single virtual spectral parameter, and plot that new parameter on our Spectrum Plots.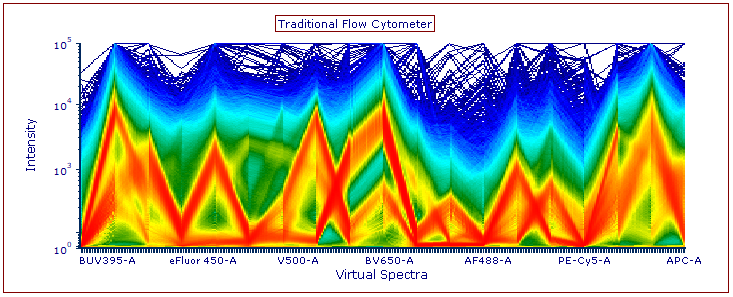 Virtual Spectra are created with Pipelines using the Merge to Spectra step.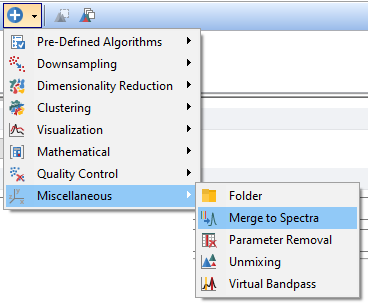 By indicating the original parameter channels to use for the virtual spectral parameter, FCS Express can automatically create a special extra keywords file that allows traditional flow cytometry data to be visualized in a Spectrum Plot. 
Watch the full length webinar below to learn how to create Virtual Spectra in FCS Express using Pipelines