Standard Operating Procedures
The Standard Operating Procedure (SOP) feature allows you to create a predetermined set of steps in your FCS Express layouts in which each step can be conditionally formatted with tokens so that a requirement must be met before the next step is performed. For instance, a user may not proceed to the next step unless the number of events in a gate is above a certain threshold value or text has been entered in a field.
SOP's and SOP tools may be accessed via the Quality tab. The Standard Operating Procedures button will launch the SOP navigator (seen below) while the Run SOP button runs the steps for the end user.
Create, Edit and Run SOP's from the Quality Tab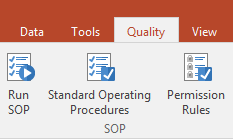 Use the SOP Navigator to Add Each Step, Instructions and Pass/Fail Criteria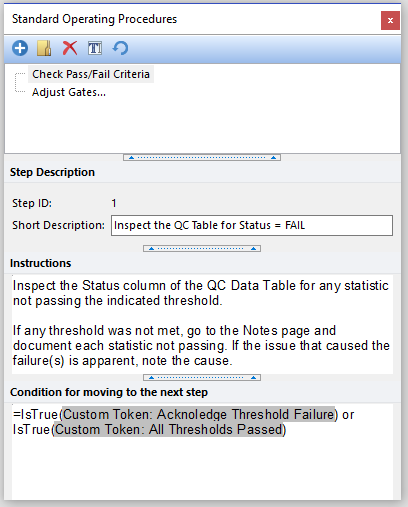 Click on the Run SOP Button to Start the Standard Operating Procedure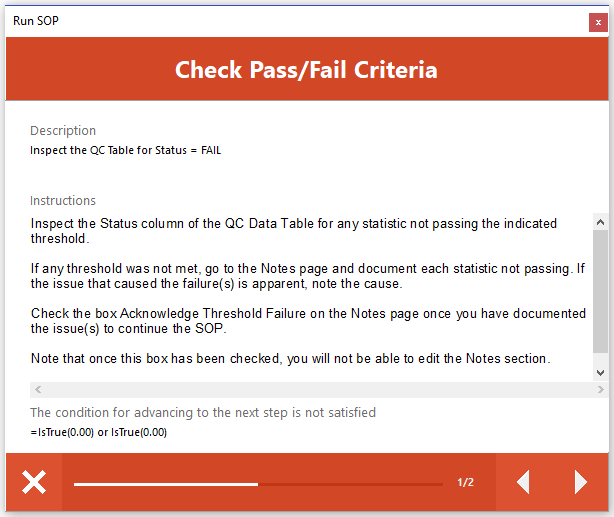 Learn more about creating and running Standard Operating Procedures via our short video, manual and tutorials linked below.