Partnership: Life Technologies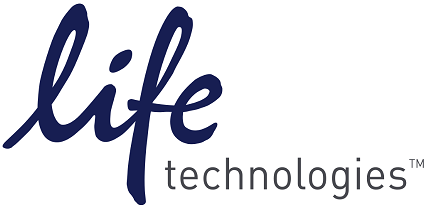 Company Profile
Life Technologies Corporation is a global biotechnology company with customers in more than 160 countries using its innovative solutions to solve some of today's most difficult scientific challenges. Quality and innovation are accessible to every lab with its reliable and easy-to-use solutions spanning the biological spectrum with more than 50,000 products for translational research, molecular medicine and diagnostics, stem cell-based therapies, forensics, food safety and animal health. Its systems, reagents and consumables represent some of the most cited brands in scientific research including: Ion Torrent™, Applied Biosystems®, Invitrogen™, GIBCO®, Ambion, Molecular® Probes, Novex®, and TaqMan®. Life Technologies employs approximately 10,400 people and upholds its ongoing commitment to innovation with more than 4,000 patents and exclusive licenses.
Collaboration
Life Technologies and De Novo Software have collaborated to enable data import from the Tali Image-Based Cytometer for advanced cellular assays.
FCS Express Image Cytometry can import data directly from the Tali Image-Based Cytometer to provide a seamless solution for advanced data analysis of single and multiparametric data sets. By utilizing FCS Express downstream of the Tali Image Based cytometry software, you can quickly and easily work on any computer to move between all images, create easy to manipulate histograms and 2D plots, create and custom data displays and statistics, and finally export your completed analysis as PowerPoint, PDF, and Excel Reports.
Cell cycle, 6-Color phenotyping, and any other kind of flow cytometry data from the Life Technologies Attune Acoustic Focusing Cytometer also can be easily analyzed in FCS Express to generate great-looking reports.
Press Release
January 24, 2013
De Novo Software™, a leading provider of flow and image cytometry data analysis solutions, and Life Technologies Corporation, a global biotechnology company with customers in more than 160 countries using its innovative solutions to solve some of today's most difficult scientific challenges, announced today that FCS Express® 4 Image Cytometry Software is now able to read data from Life Technologies' Tali® Image Based Cytometer. FCS Express can import images, segmentation and feature data for data analysis and report generation.
Leveraging a long history of excellence in Flow Cytometry data analysis, FCS Express 4 Image Cytometry adds the ability to access and interactively perform population-based analysis, while linking back to the individual images that underlie the data. This enables highlighting of individual cells in an image from selected populations or display of single cells of interest in separate cell galleries. Modules for cell cycle analysis also allow quick and easy modeling of cell cycle assays with imaging data.
David Novo, President of De Novo Software, said: "The Tali Image Based Cytometer is a revolutionary product, combining sophisticated imaging capabilities at an extremely affordable price. By working with Life Technologies directly, we are able to offer their customers immediate access to powerful population based analysis capabilities"
According to Shulamit Jaron, Ph.D., Sr. R&D Manager at Life Technologies, " The Tali Imaged Based Cytometer has proven itself to be a great tool for some basic cell health assays including viability and apoptosis . Now users can also perform cell cycle analysis using a one-step, cell cycle staining solution designed specifically for use with the Tali Instrument and subsequently analyze the data with FCS Express. In keeping with the Tali Instrument's ease of use, we have created a pre-made FCS Express layout so that Tali Cell Cycle data imported into FCS Express 4 Imaging is automatically modeled and the cell cycle stages identified."
Please contact us if you have questions about using De Novo Software with Tali Image Cytometry or Attune Flow Cytometry data.